Post by ryanward10 on Aug 16, 2010 21:06:15 GMT -5
My buddy Dave and I set off on our long awaited, much planned tour of the Chiputnicook Lakes on Wednesday morning Aug.11. Here's the beach at North Lake.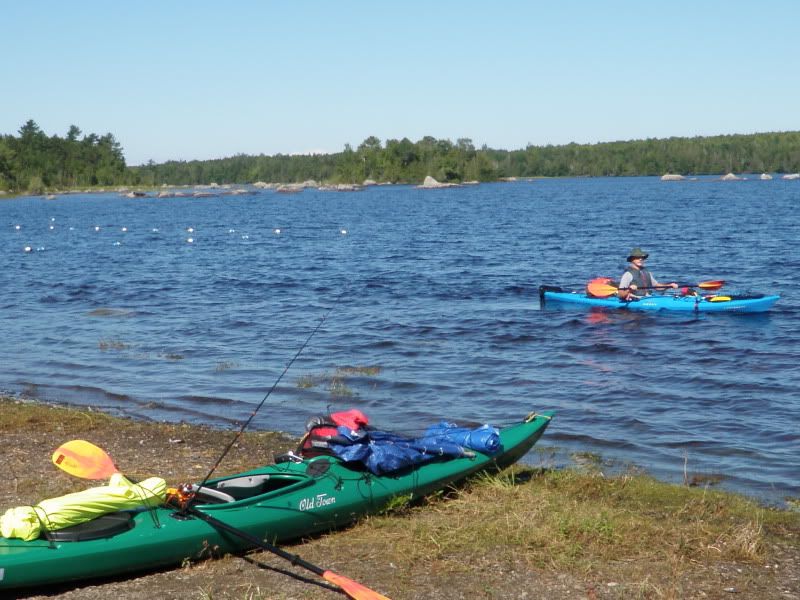 We made Hayes Point by late afternoon thanks to some nice tailwinds pushing up 2ft swells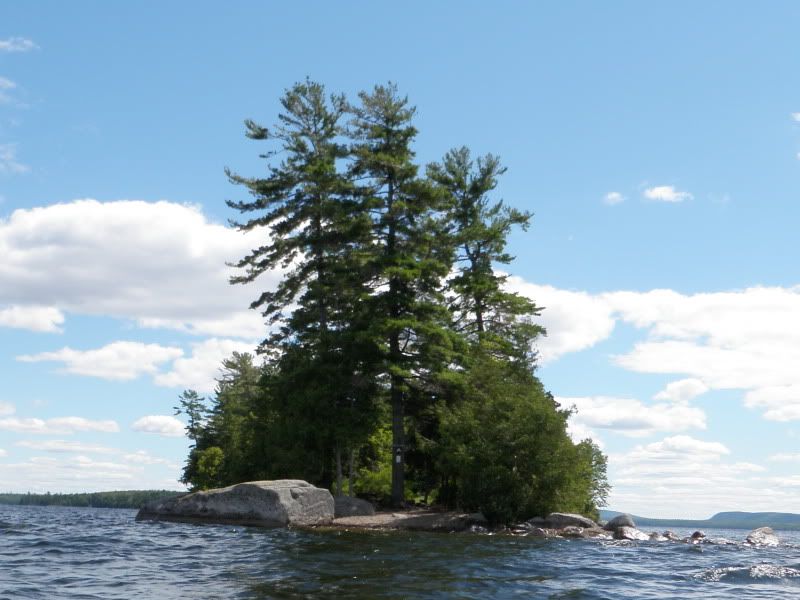 This is one of the most scenic campsites i've been to personally, the steady breeze and it's exposed position keep you free of bugs. The sunset was great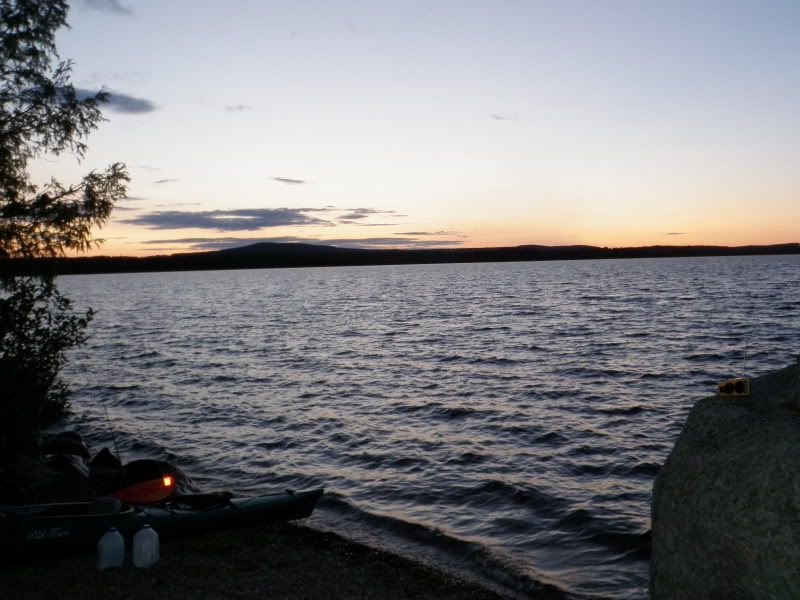 Day two took us down to Forest City, a quick lift around the dam, through some moving water to Mud Lake, and finally to the only portage required during the whole 5 days, Mud Lake Falls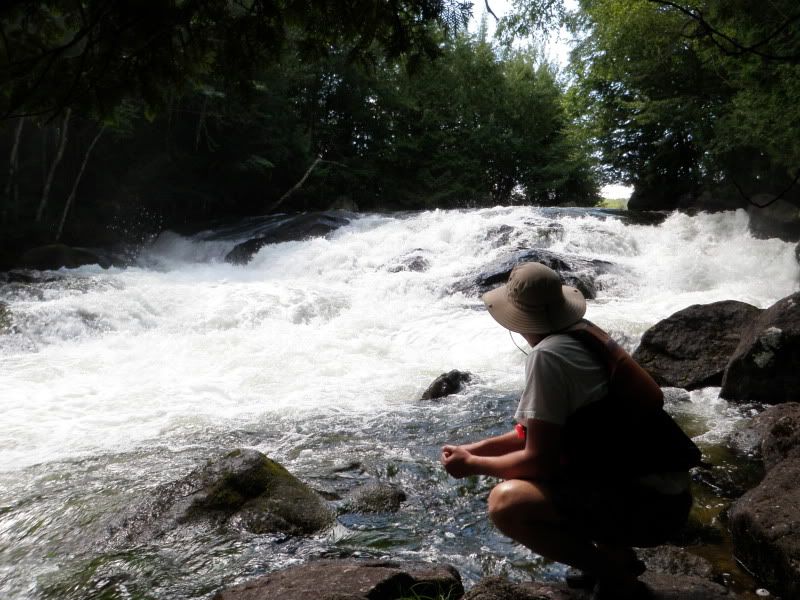 We fished and then made camp soon after. On day three we once again caught a little tail breeze, here's Dave and his rig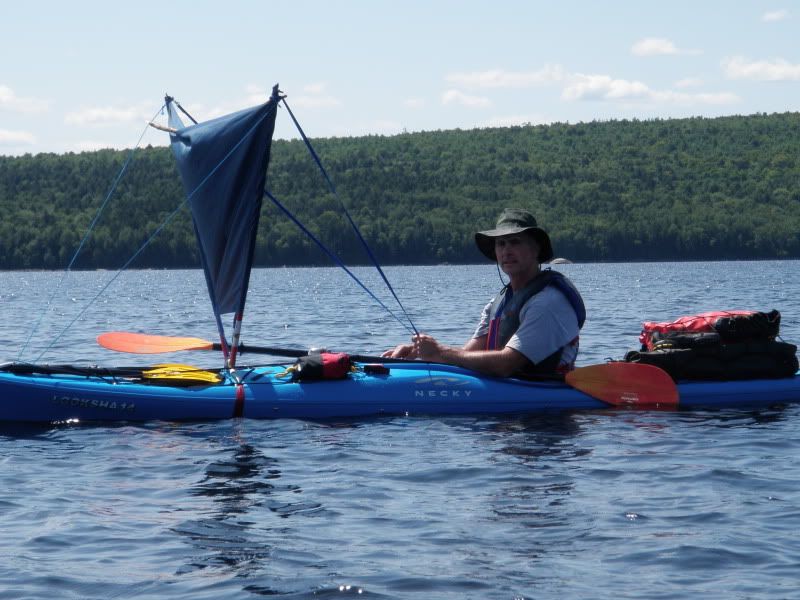 Which brought us to another beautiful site near Perkins Cove called "The Ledges"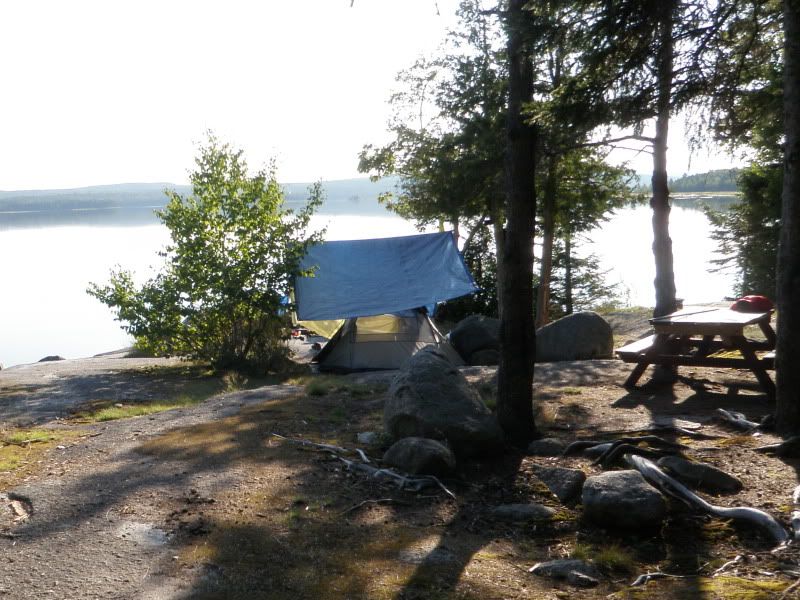 The sunset was wonderful here too, so quiet, no lights, no sound but dozens of dragonflies swirling happily around until dark.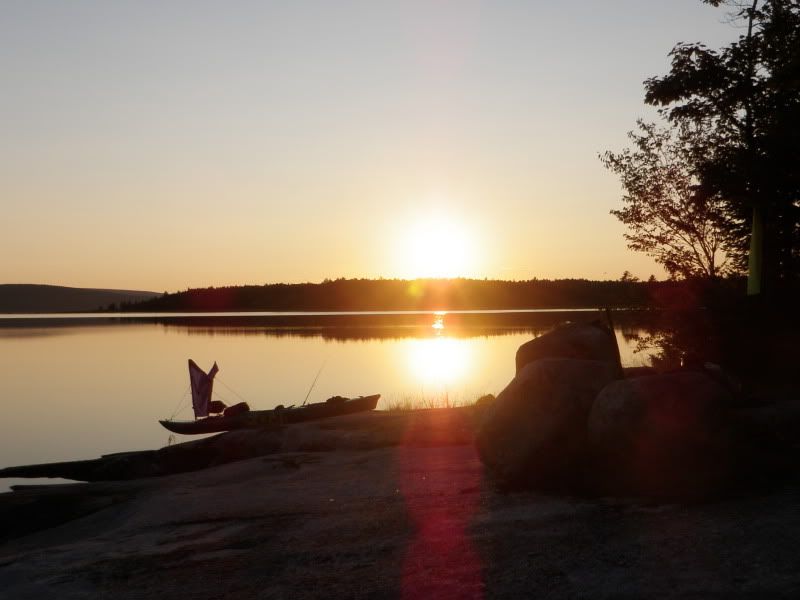 Day Four finally brought some luck with the fish.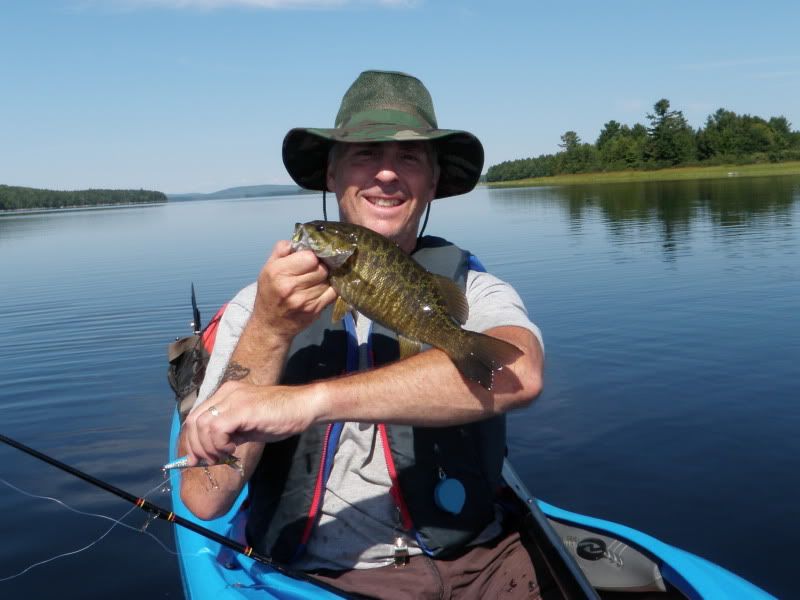 A few photos are all we kept of the bass we pulled in that day, better to let them live and battle another fisherman another day. Day four also brought us to the busiest part of the lake system and an island owned by good family friends. A bunch of people came out to see us and hang out for the day, including my wonderful wife who claims she didn't miss me at all.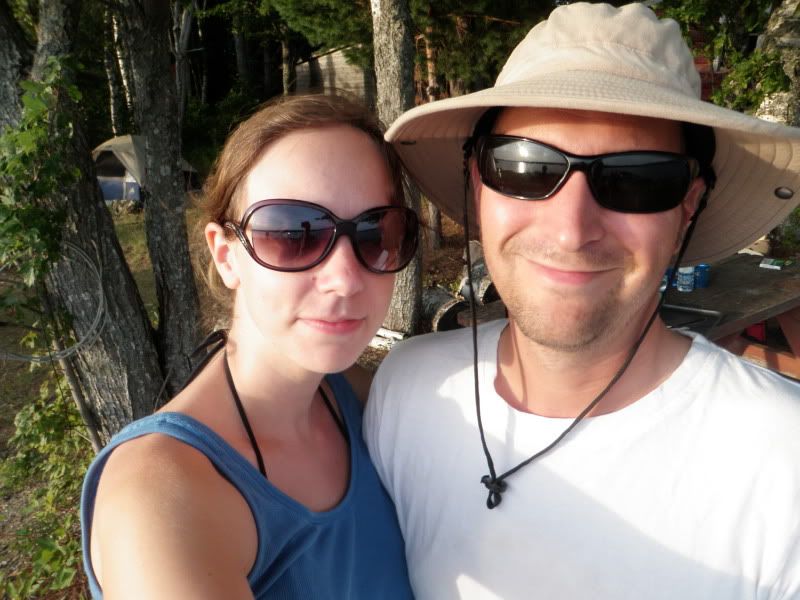 Another georgeous sunset at Cummins Island that night.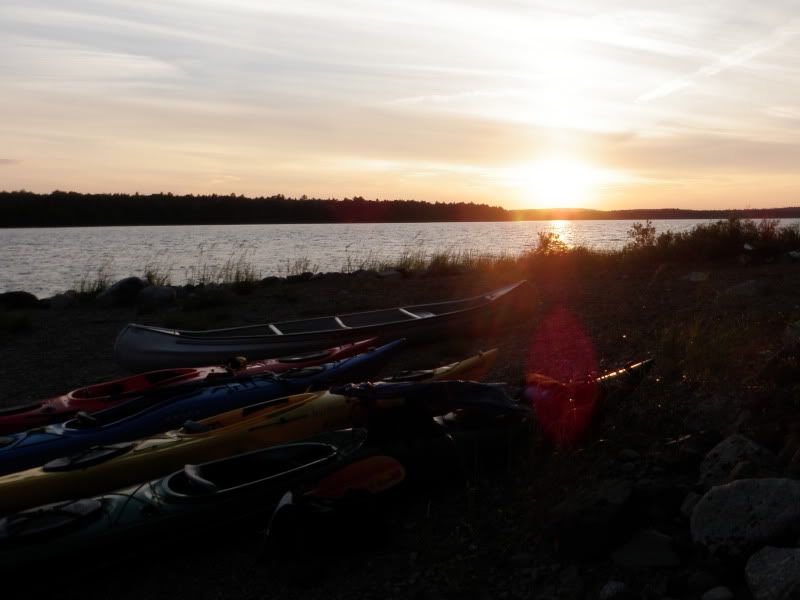 In total Dave and I covered 65kms during the 5 day trek. I used a 16ft Old Town Cayuga, Dave used a 14ft. Necky Looksha. We each packed around 60lbs of gear and food, no room for beer, and only a small cooler for the first couple days' rations of steak, bacon, and eggs. We each had sails made from less than $10 in materials to take advantage of any tailwinds. Neither one of us bothered to bring a a good backpack for the portage, and paid a terrible price having to make many trips at the 450m portage at Mud Lake Falls. We covered 17kms in 5 hours on Day 1, 19kms in 8 hours on Day 2 (includes portage), 14kms in 5 hours on Day 3, 10kms in 3.5 hours on Day 4, and 5kms in 1hr on Day 5 took us to Spednic Lake provincial park.
I hope you all get to see this beautiful, forgotten lake system that's only an hour an a half's drive from Fredericton. I never knew of it's existence until my friend brought me to his island a few years ago. There are few buildings between each of the border crossings, and the lower end of Spednic Lake, but lots of campsites, including several not marked on Waterway maps.